THE PARABLES RETOLD
A new series of short films that retell the parables of Jesus to the audience of today
We want to make the life-changing parables of Jesus contextually relevant to the audience of today using the most powerful communication tool we have; film.
What do we mean by that? If Jesus was to tell the same parables to us today, what characters would He use? What settings? In no way are these meant to replace the parables of the Bible, these films are meant to connect people to them.
IN DEVELOPMENT & FUNDRAISING
"The Rich Fool" is near the end of it's development phase with multiple writers working on the project. This film is yet to be funded so please click below to support the project.
Luke 12:16-21 tells the story of a rich fool, and the film places it in a small, poor community in the shadows of Canary Wharf.
When our main character finds out that the little good she has done rewards her with a massive payout, will she remain loyal to her community or go her own way and live the life she's always dreamed of?
Completed & In Consideration for Film Festivals
"The Sower" has now been completely finished and is under consideration from a number of national and international film festivals. We will also be having a London screening soon so make sure you check out this page for updates.
CURRENTLY In POST-PRODUCTION
"The Good Samaritan" recently finished it's shoot and is currently in production. The first cut has been finished and is now in review before being handed off for the colour grade and sound engineering.
CURRENTLY IN PRODUCTION
"The Hidden Treasure" has been fully funded and is currently in production. The team will be filming at the end of August 2019 over three days in Diss, Norfolk.
IN DEVELOPMENT & FUNDRAISING
"The Talents" has had it's second draft of the script and is almost ready to enter the pre-production stage. This film is yet to be funded so please click below to find out more.
The Films Impact
In October 2016 we gathered a group of pastors and ministry leaders to watch the pilot of The Good Samaritan and to try out a sample of the accompanying study guide for feedback. What we didn't expect was the scope of their ideas a suggestions...
Teaching Pastors wanted to use the films and bible studies in their small groups (especially to challenge preconceptions of older generations)

Youth Pastors suggested using the films within their sermons to then jump into further discussions with their youth groups

Others said these films had a place within schools on an RE syllabus to aid classes in what Jesus taught.
We also showed the film to a youth group (over sixty people) after some rowdy games. As soon as it started everyone was quiet and watched intently as the parables of the Jesus were brought to life on screen before them in a relevant way that they could more easily understand, freeing them to talk about the parable afterwards with greater understanding.
We want these films to be available to everyone. Everywhere. And that's why we will release them on YouTube; for everyone to watch on their phones, tablets, computers and TVs.
Testimonials
Take a look at what these pastors and ministry leaders had to say after watching The Good Samaritan Pilot and going through the study guide.
Senior Pastor, Emmanuel Gateway
"I really enjoyed it. I enjoyed it for it's contemporary, relevant setting and professional production - and that's just an unfunded pilot!"

Youth Pastor, ECCi Walthamstow
"To have a resource that brings the Bible off pages and into life is a very good thing. It will make a great discipleship and evangelistic tool."

Director, ArtlessTheatre Company
"We need to be relevant in this day and age with this multi-media saturated world. This is an amazing tool to be used to open up the minds of young people for the gospel."
Film making is not cheap, but with a skeleton crew and jam-packed filming days we can produce each film for about £5000 each. The majority of the finance will go into the actual production of the films. We'll be casting professional actors, hiring sound designers and paying our film crew. That may not look like much at a first glance but each film will have a team of at least ten people (cast and crew) during shoot days, for a week of filming per parable, for five films. It adds up.
Then a small budget to go towards our post-production team to get it all looking and sounding beautiful.
The pre-production? ...that'll be a lot of voluntary late nights!
Why Download?
You may be asking why there is a download version of the films, which you have to pay for, when all the films will be released on YouTube for free?
That's because the YouTube versions are for everyone to watch privately, for their own enjoyment or study. However, if you are a pastor or ministry leader and want to show one or more of the films publicly, then you would need to purchase a Licensed Version which comes without any watermarks.
And finally...
Please share this page on your Facebook, Twitter, Tumblr, Instagram, Email lists and anywhere else you can. We want this to reach as many people as possible so we can make this series happen.
And most importantly, please pray for us. Not only for the fundraising campaign, but also for the production itself. We will be working with people from all walks of life and we want to represent Jesus in all that we do.
That's why it's our mission statement. To roar the light of Christ on and off the screen.
The whole series will freely available on YouTube, accessible to anywhere in the world. DVDs will be available for purchase for study groups, worship gatherings and personal use.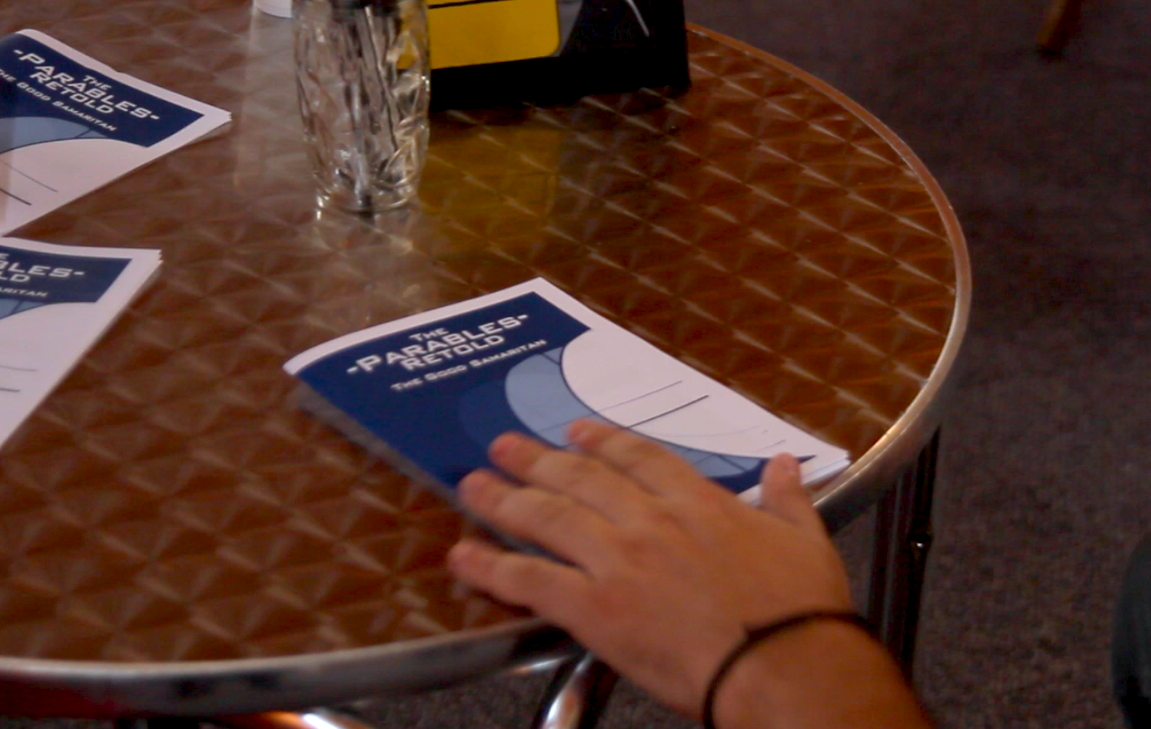 The Parables Retold will have it's own bible study where small groups can explore each story, the different character's perspectives and the biblical context from which the films are based on.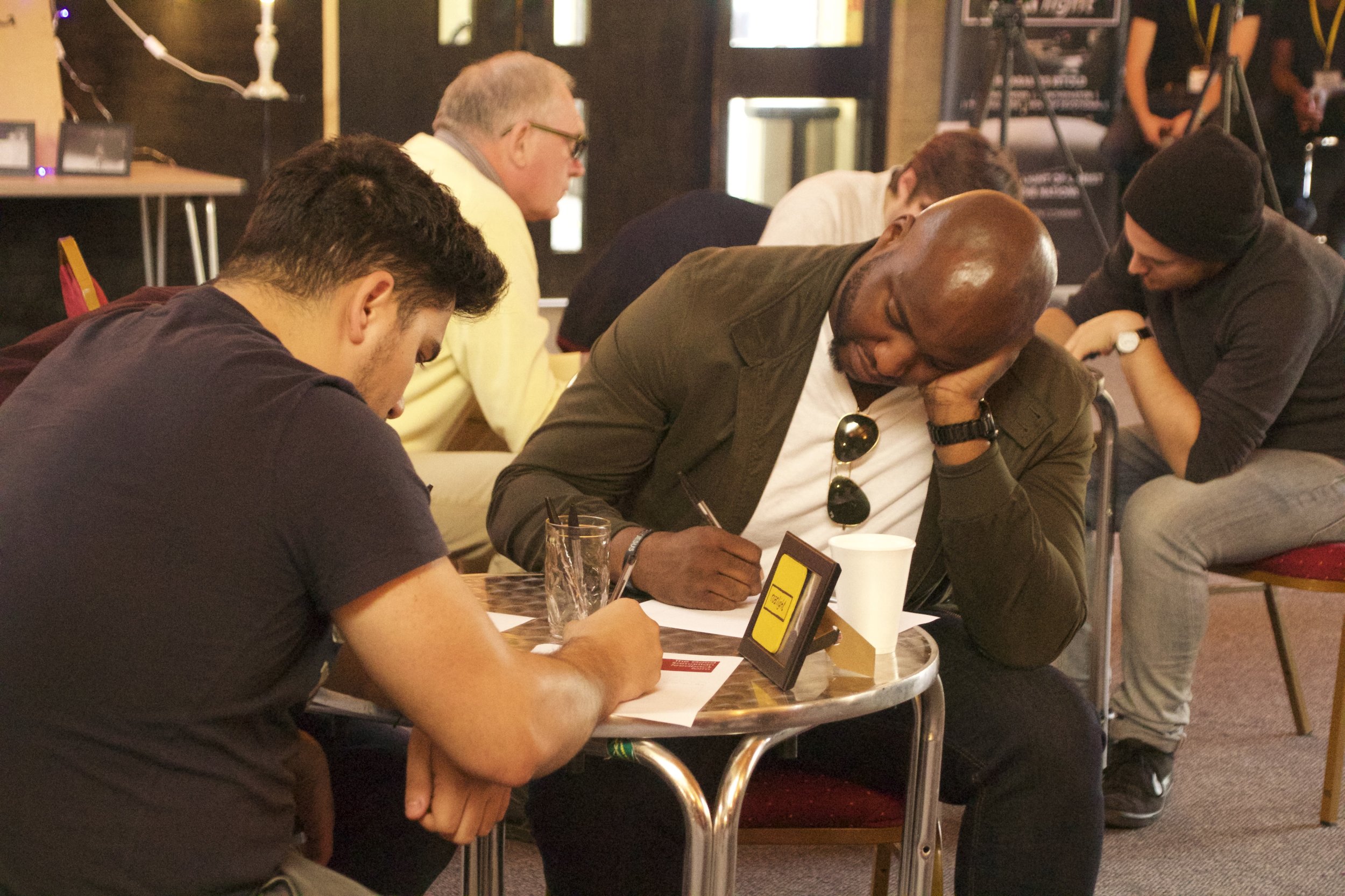 Small Groups, Schools & Sermons
Everyone who has seen the pilot of The Good Samaritan so far have agreed that these types of films would be perfect in small group settings, sermon series intros and in schools for assemblies or as part of an RE syllabus.
As you know, films cost a lot of money to produce. Even short ones.

roarlight is a new company, and we don't yet have the financial resources to make this series ourselves and so we're asking those that want to see a greater presence of Christian media in the UK entertainment industry to help.
We are currently crowdfunding for THE RICH FOOL which you can back right now! We are so very grateful for all your help.
LET'S MEET
We would also love and come to talk to you and your church/ministry/organisation about the series.
If you'd like to arrange a meeting or want more information please send us an email at: